Juice Dispensing Solutions
We have a broad range of juice dispense systems that combine modern design with robust and reliable technologies.
Whether you need a customised back of house set up, a front of house self-serve dispense option or a space-efficient, sleek countertop dispenser, to suit your needs we can offer you a range of solutions, which can dispense a variety of juice flavours according to your volume requirements.
Machines are offered free on loan and can be customised with your own graphics or a selection of interchangeable designs.
Space Saving
Inbuilt water tank option eliminates the need for additional water jugs.
Efficient
Time & Labour efficient ensuring staff are focussed on customer needs.
Consistent Quality
Deliver consistent taste and quality time after time. Easy to operate, clean, and maintain.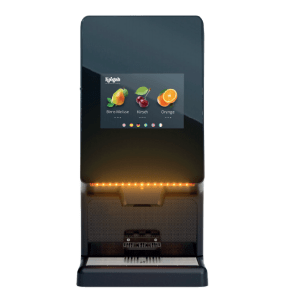 Portion Control
Stock control – reduces wastage and shrinkage of pre-packed products.
Advanced Technology
State-of-the-art technologies encompassing high-performance cooling equipment to deliver the perfectly chilled glass of juice at the touch of a button.
Smart
Touch screen option. Smart software. Remote control and Wi-Fi/network connection technologies.
Ideal for front-of-house locations, where you need a unit that is both aesthetically pleasing and easy to use. Lightweight and compact in design, they can be used anywhere from the hotel breakfast room to countertops in motorway service stations. The Compac machine options can dispense 2 or 3 flavours, are environmentally friendly, and utilise precision technologies to reduce waste and save on storage space.
Designed exclusively for Krogab with our partners in Germany to produce a unique dispenser solely for use with our Bag in Box Juice systems. Powerful, modern and user-friendly, these dispensers are kind to the environment and, thanks to their high capacity, they will reduce wastage and save time whilst ensuring a cost-effective operation. Perfect solution for high volume organisations – dispensing 1 litre of juice in less than 16 seconds thanks to the internal water booster. We have 3 dispensers in the Maxi range, which can dispense up to 4 flavours, all of which are perfect for customisation and feature state-of-the-art technology and illuminated displays.
Sleek, stylish, and reliable front or back of house dispensers. Delivering up to 2 flavours of chilled and refreshing drink choices each time. Ideal for smoothies and not from concentrate juices. All with easy installation and no plumbing.
Our state-of-the-art model with a touchscreen and perfect remote control system allowing real-time statistics and easy recipe updates. High capacity and output, with 3 flavour options and a multi-lingual flexible touchscreen display for bespoke advertising or video images. Automatic cleaning and increased hygiene through the airtight seal of concentrates. Fully electronic portion control and output quantities.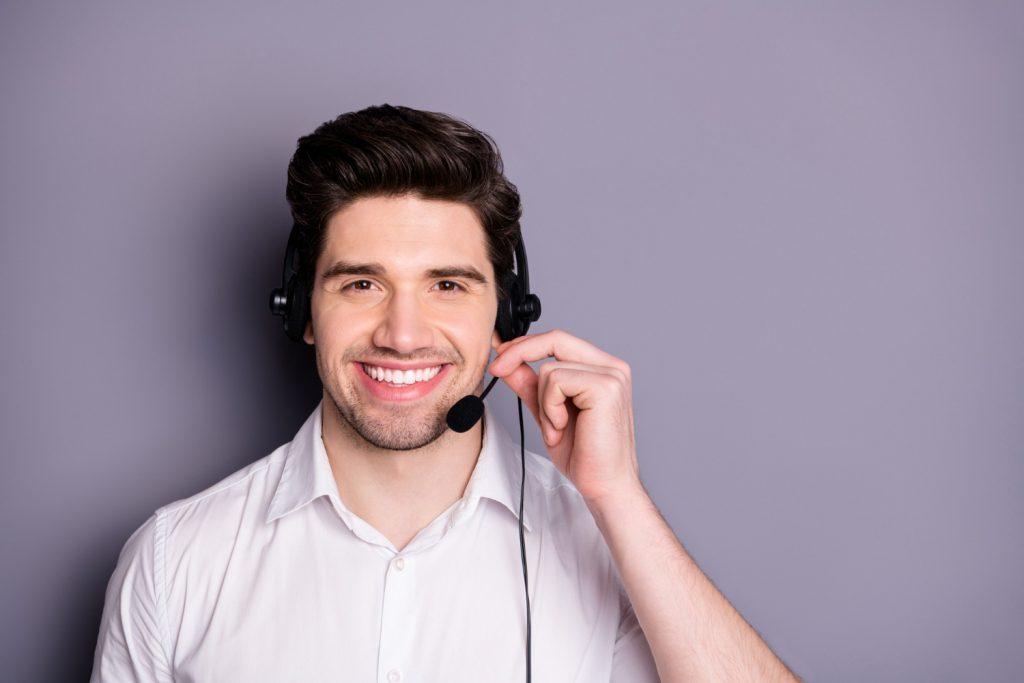 Service Promise
At Krogab we pride ourselves on our high-level technical service standards and nationwide support programme.  Customer service is never compromised, ensuring that you can operate 24/7 with peace of mind.
Our dedicated in-house engineering and service team are trained to the highest standards and our service level charter guarantees to respond to any technical issue within 12-24 hours, 365 days per year.
Selected Clients