Caffe Mauro
Authentic Italian coffee with over 70 years of rich history, experience, quality, and innovation.
We are proud to be associated with one of Italy's leading traditional coffee roasters, located in Reggio Calabria, Italy. Caffè Mauro is one of the few coffee roasters that use a "slow-roasting" process in order to obtain a superior taste, crema, and aroma.

This innovative approach to roasting delivers a naturally …sweet flavour profile, perfect for a health and fitness regime.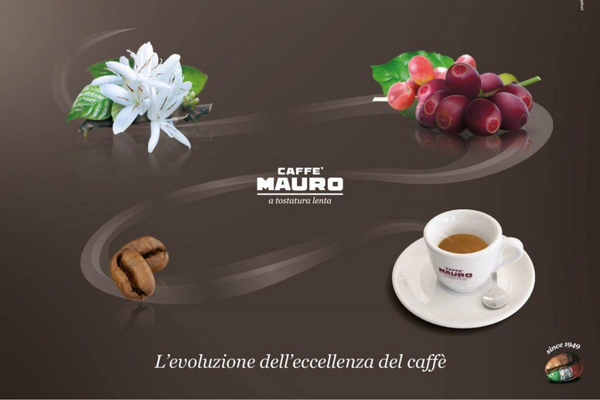 With a roastery 100% powered by renewable energy, a high-level usage of recycled materials and fully recyclable blend packs made with 100% printed aluminium, Caffè Mauro are the only Italian roaster to achieve ethical certification.
As Caffè Mauro's exclusive distributor partner for Great Britain, we can offer you a full package solution including branded crockery and merchandising marketing support, and SCA level academy training.  This is the perfect "plug & play" solution for you to create a branded coffee shop for your customers or guests whether in a hotel, education, B&I, or leisure environment.
To find out more about how we can help to improve your current coffee offer with a full package solution and to arrange an exclusive coffee tasting…